Really like the IWC Pilot Chrono but the prohibitive price does not agree with my bank account.
I quite fancy the Fortis B-42 Pilot Chrono too which costs only a fraction of the IWC. After comparing them, I realised that they must be long lost twin brothers! The similiarity is uncanny!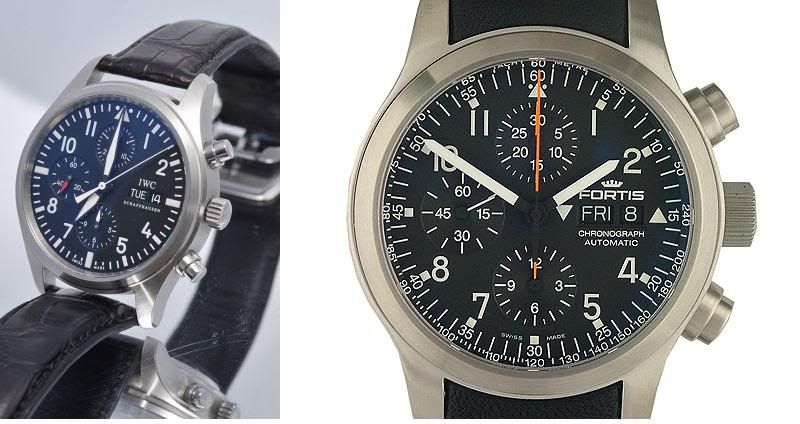 Shld I splash out for a Fortis and pretend I am wearing an IWC instead???